Wood Wallets
---
Flexible and durable wallet made from wood, hand-stitched at our shop in Elkhart, Indiana.
Our unique process makes the wood flexible like leather but durable and strong to survive it's life as a wallet.
---
Made by hand at our shop in Elkhart, Indiana.
We hope you love our products as much as we love making them! We are all very passionate about what we do and work hard to make some of the coolest, totally natural accessories. If you order from us and really don't like our product, we will offer you a full refund on it, no questions asked.
If you have any questions before ordering, please contact us! We would love to hear from you and tell you more about what we do.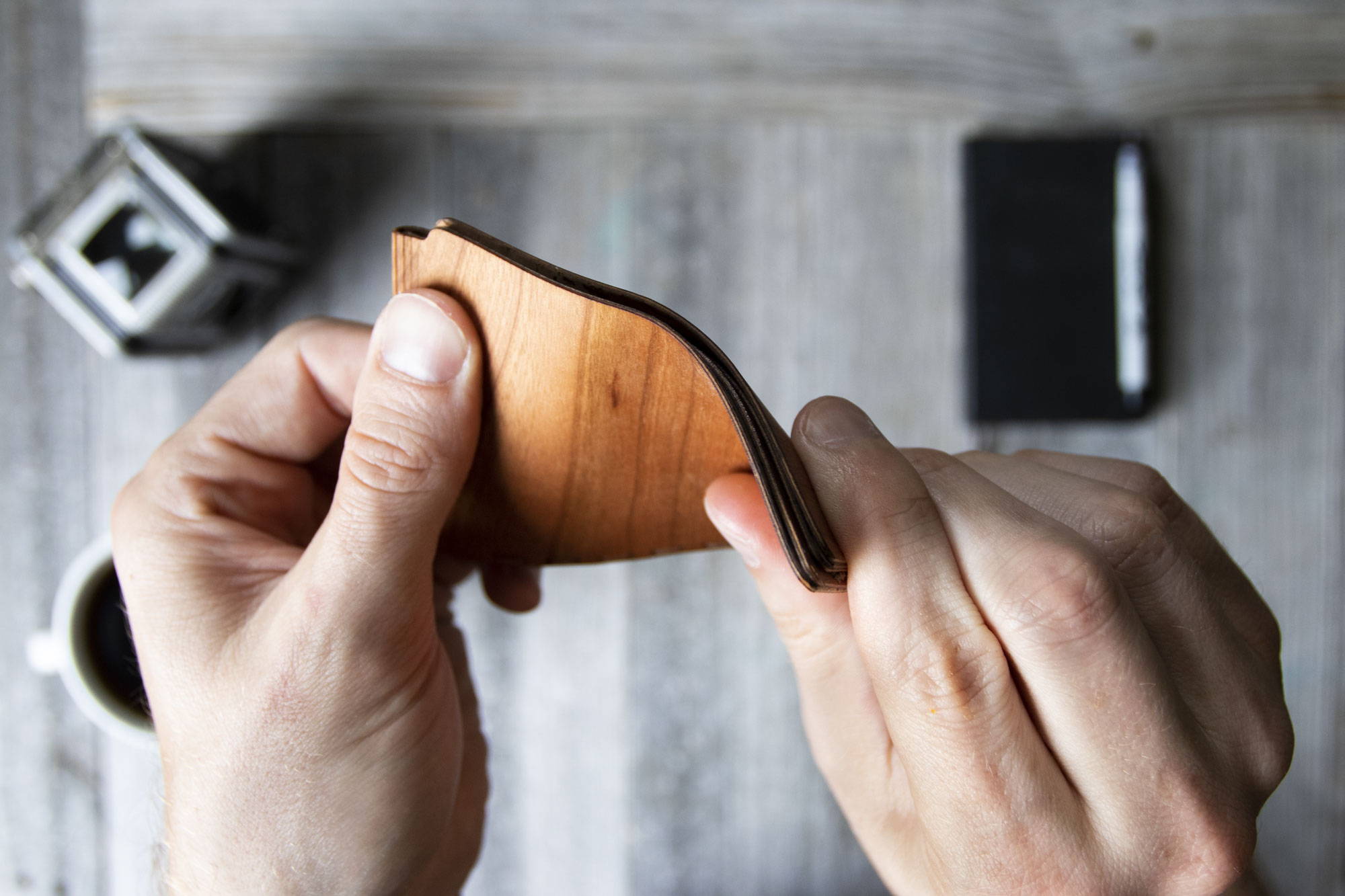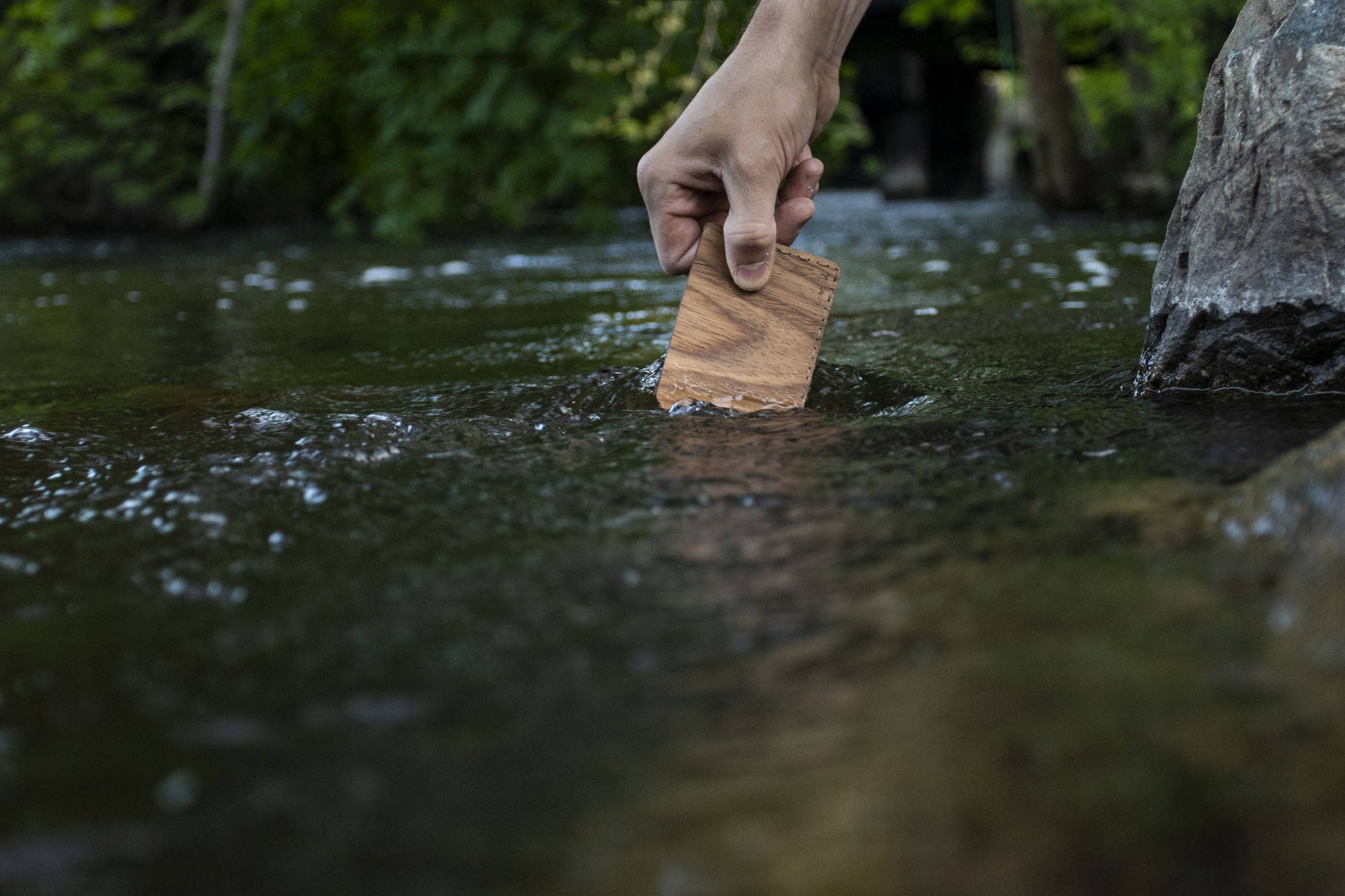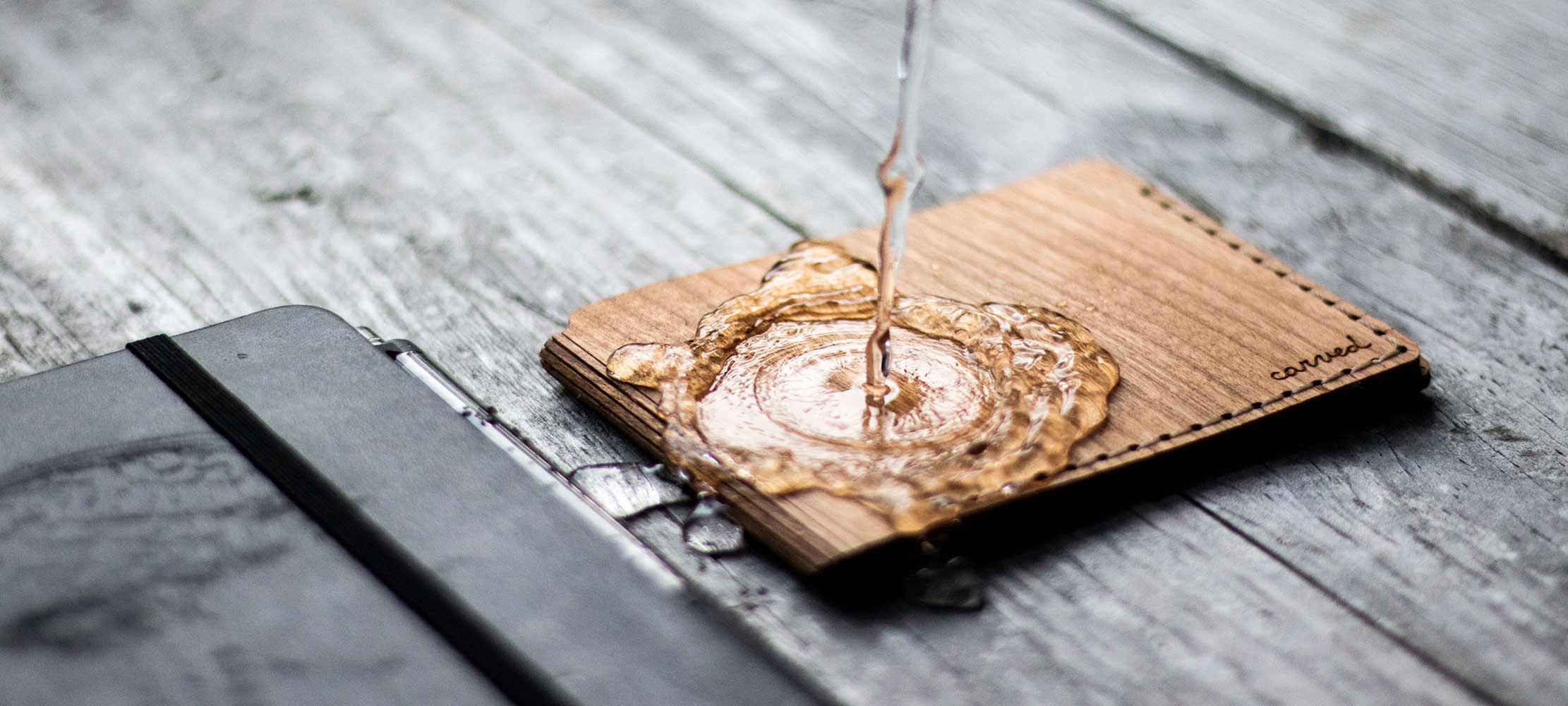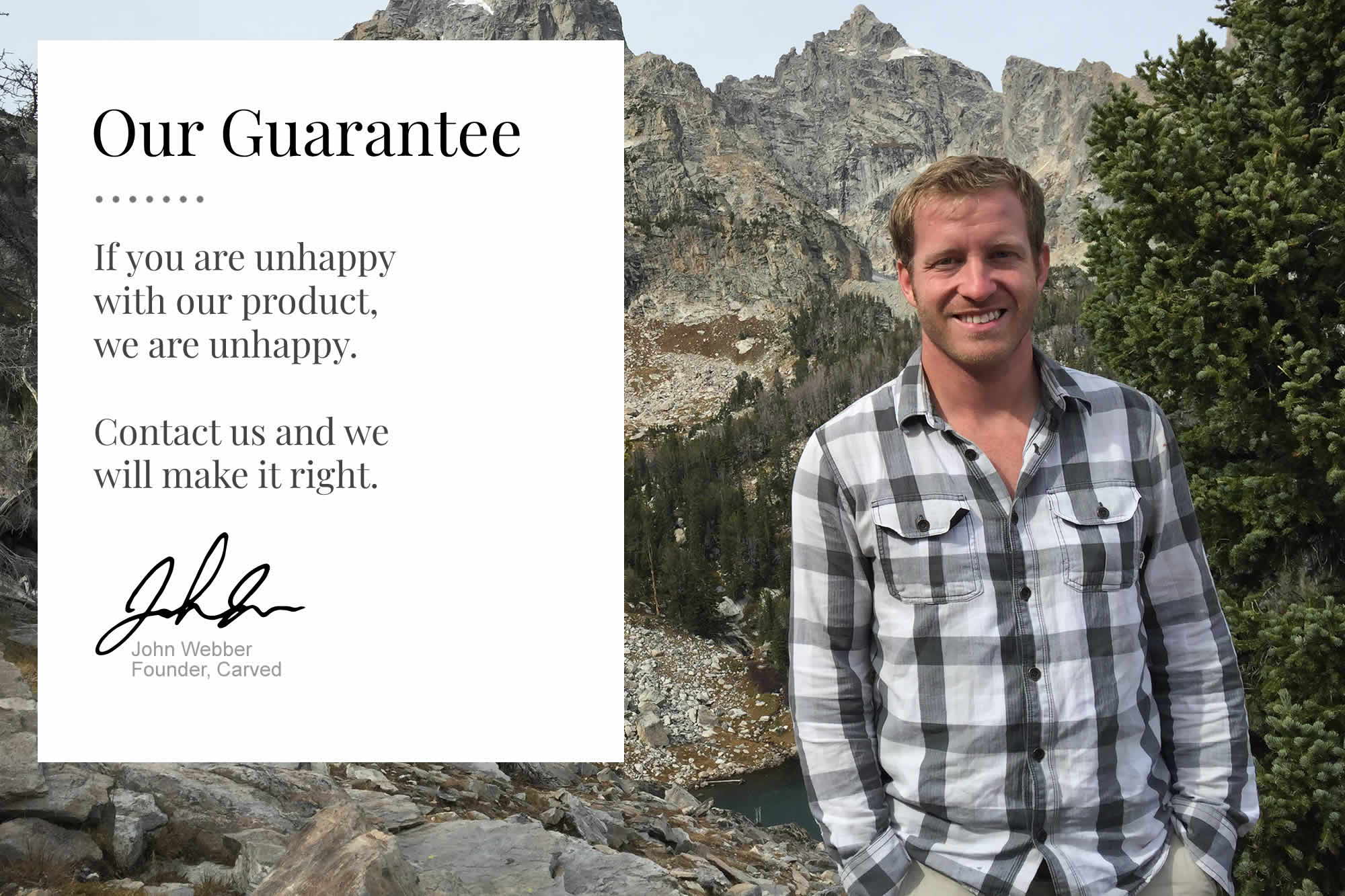 What do our customers think?
Perfect minimalistic wallet
Just what I was looking for, a minimal wallet that carries between 4-6 cards. The material and how its was put together is well done. My number one favorite thing is the smell, smells like a late night bond fire! Highly recommend this wallet to anyone who is looking for a minimal wallet that has a unique appearance and style.
I bought three for gifts and would buy three more.
Best gift for my hard to buy for husband! He loves the size and flexibility. Fits great in the front pocket and is a fantastic conversation topic
Handsome Wallet
This is one hell of a handsome wallet. Nothing in my collection looks like this and I get nothing but compliments on how cool it looks. I got my wallet through the kickstarter campaign. One of the perks was a custom engraving. It's absolutley one of a kind. It also smells like a magical jinn or campfire.
Great product!
I bought this for my son for Christmas. He absolutely loves it! So does my older son! He'll be ordering one for himself real soon. The wallet is thin and smaller than I thought it'd be, but that makes complete sense seeing how we're dealing with wood instead of bulky leather. It has that burned wood smell that I, as well as my sons, find very pleasing. It's really a great smell. The wallet is sturdy, too. Another GREAT product from CARVED! Thank you! Melody D
Awesome
The craftsmanship is amazing. It smells wonderful as well. It holds all my cards and is very slim in my pocket. I get questions and compliments when people see it. This is a great product!
Smells so good
I bought this for my husband, because he loves slim wallets. He loves it, and we both think it smells fantastic!